Ramil Gorospe, RDA, CDA
Program Director / Lead Instructor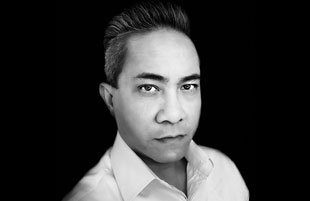 Ramil Gorospe has been a Registered Dental Assistant (RDA) and Certified Dental Assistant (CDA) since 1996. He earned a Bachelor's Degree in Organizational Leadership from Brandman University which enables him to effectively develop strategic goals for CDI while motivating students and colleagues to achieve set objectives.
Mr. Gorospe has dental-assisting expertise in general dentistry as well as all dental specialties. While RDAs are required to complete twenty-five Continuing Education units every two years, Mr. Gorospe regularly completes much more than the basic requirement to remain at the forefront of the field. He has over 13 years of chairside experience in offices throughout Orange and LA Counties in large dental groups as well as private boutique offices, and has been a back-office Supervisor in several offices. His well-rounded background also includes experience as a dental implant technical advisor with two of the leading dental laboratories in the country.
Mr. Gorospe's passion for teaching dental assisting developed while he was an instructor at United Education Institute (UEI College, Anaheim). He continues this dedication at CDI where he is determined to provide the best training and education to the next generations of dental assistants.